Voted as the "Best Chinese Restaurant" at Time Out KL Food Awards 2012 by the readers of Time Out KL magazine, Celestial Court is a grand Cantonese restaurant adorned with artefacts and exclusive contemporary artwork that reflect the elegance and grandeur of China's royal dynasties.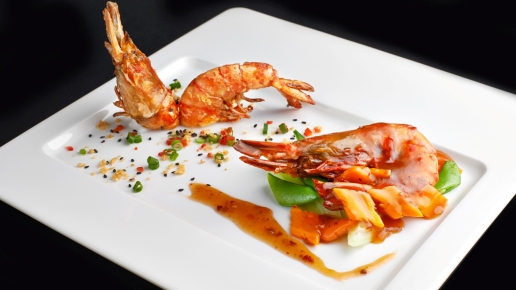 Celestial Court offers an ideal setting for celebratory banquets, corporate functions, appreciation of masterful cuisine or casual dining with family or friends.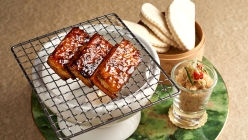 Executive Chinese Chef Ho Boon, together with Dim Sum Chef Ken, never fail to tantalize the taste buds. Whether it is the simplest of Cantonese cuisine, using a harmony of ingredients and the freshest produce, or a gourmet of Cantonese delights with seasonal delicacies, one can look forward to a completely divine meal.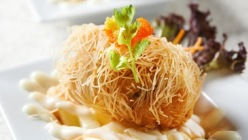 With the possession of an enthusiastic and energetic personality, Chef Ho Boon conveys his passion and warmth through the flavours of his creative recipes. Be prepared to see your ideas and personal preferences incorporated into future culinary creations, as Chef Loo continues to push the boundaries of this world class cuisine.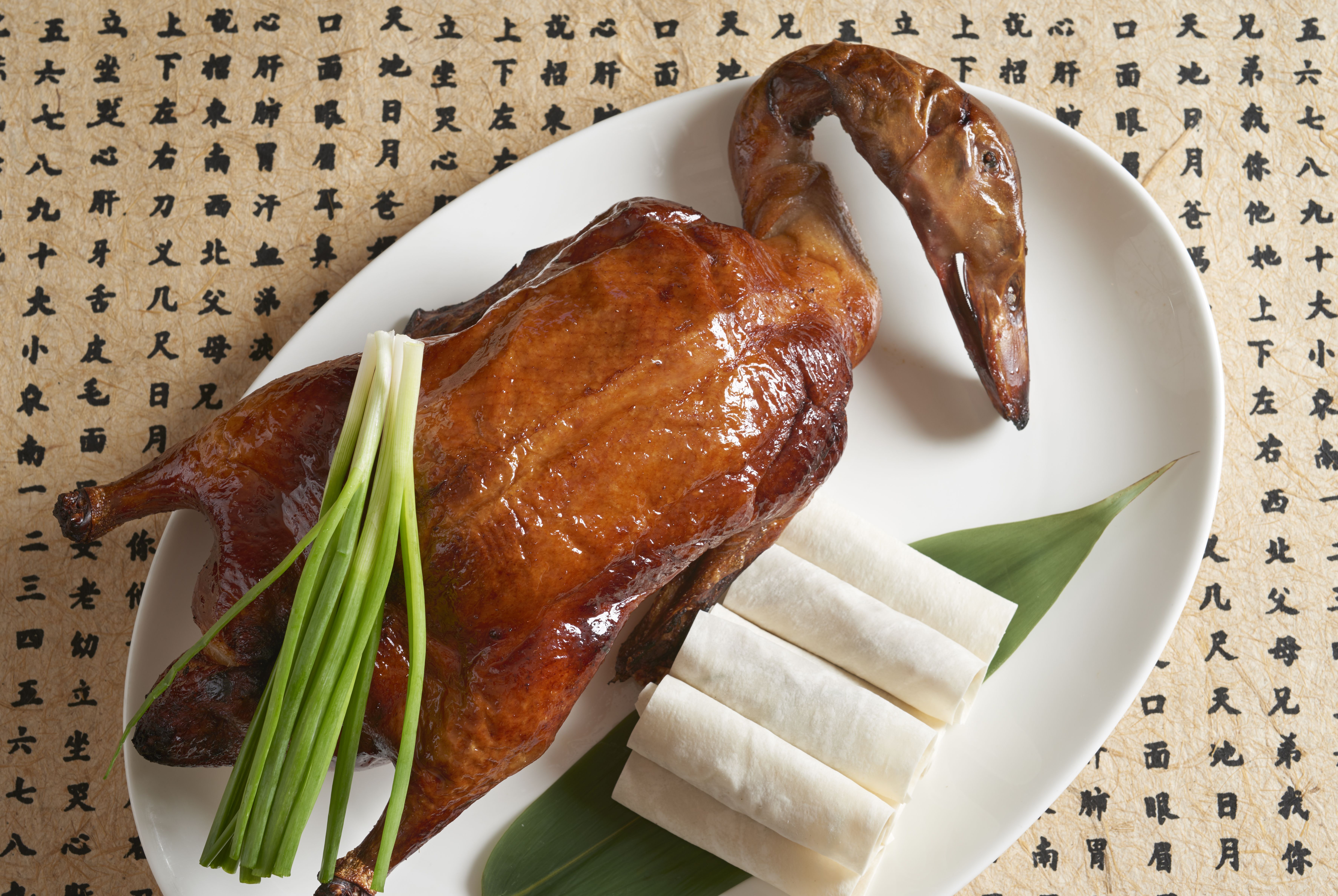 Golden Peking Duck
From 1st April to 30th April 2017
The Peking Duck; meat characterized by its thin, crisp skin. It is served with Mandarin Pancake Wrapped around Crispy Duck Skin and a selection of preparation of your choice for the duck meat.
Price: RM 80 (Half) & RM 160 (Whole)
From 1st till 30th April 2017
Dragon Boat Festival Special
Available from 15th May to 30th May 2017
It's a festival that commemorates fealty & filial piety. Celebrate this occasion with our traditional Chinese rice dumplings, made with top quality ingredients.
Available from 15th May to 30th May 2017
Organic Vegetarian Selections
Available from 18th April 2017
To further encourage the practice of healthy eating for better health, Celestial Court now serve organic and vegetarian dishes creatively and with guests' health in mind. Our new Organic & Vegetarian menu selection uses organic and natural ingredients, less oil, less salt and home-made goodness.

Offer available from 18th April 2017
View Organic Vegetarian Menu Here >
Steamboat Night
Available from Thursday till Sunday
Gather around family and friends to enjoy a enjoyable family time with our steamboat at Celestial Court.
Available on every Thursday till Sunday Night,
6.30 p.m - 10.00 p.m
Imperial Dim Sum Brunch
Available on Weekends & Public Holidays
Get together for a delicious weekend yum cha featuring over 70 authentic yet innovative dim sum and Cantonese a la carte delight in all its glory.
Available on Weekends and Public Holidays only
From 10.30am to 3.00pm
RM138 nett/person - Food & Coffee & Tea Only
RM238 nett/person - Food & Sommelier's Red & White Wine Selection, Beer, Soft Drinks & Chilled Juices, Coffee & Tea
RM326 nett/person - Food & Sommeliar's Red, White & Sparkling Wine Selection, Beer, Soft Drinks & Chilled Juices, Coffee & Tea
RM69 nett/child (9-12 years old) including soft drink
View Imperial Dim Sum Brunch Menu Here >
*Terms & conditions apply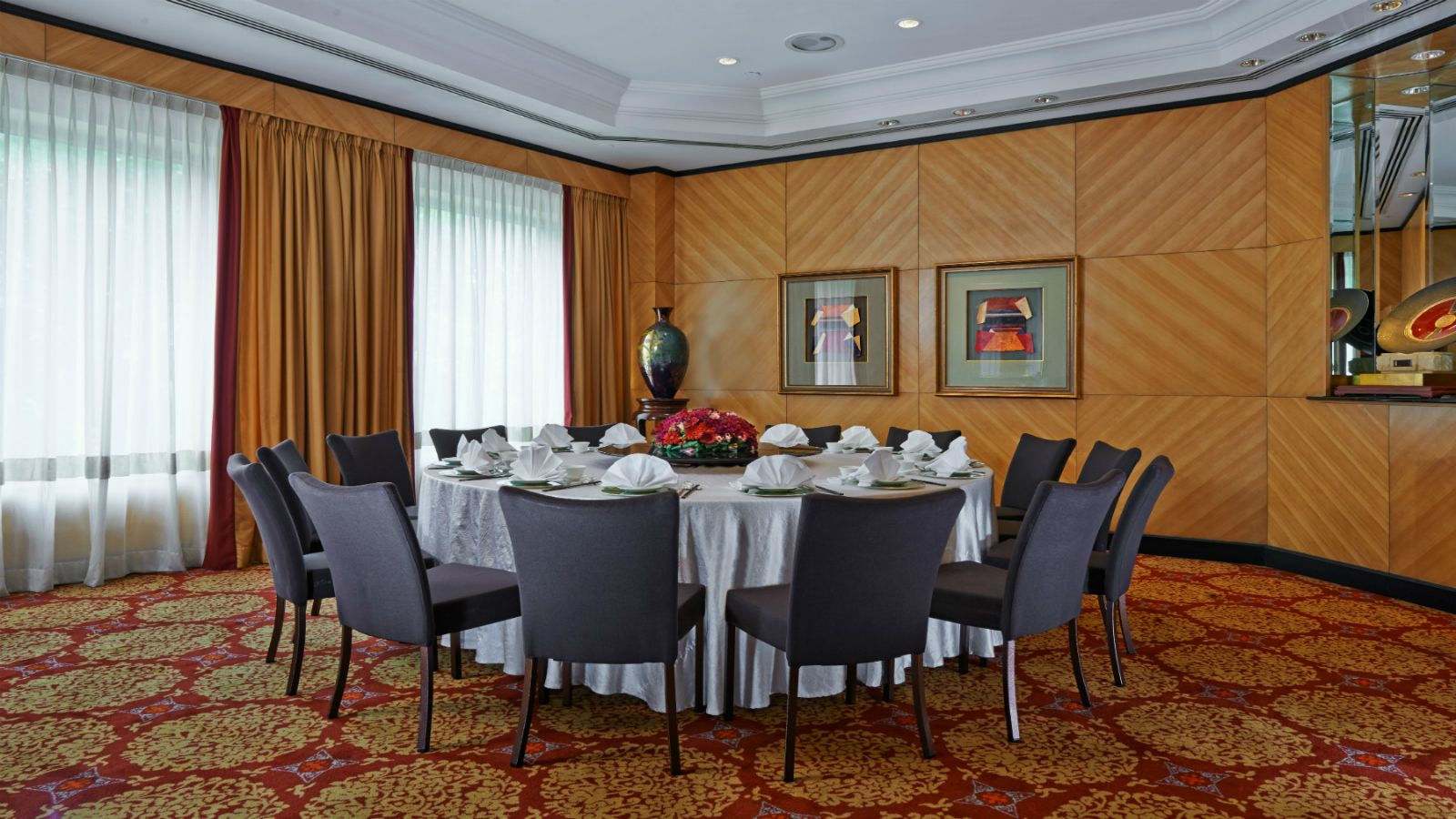 Celestial Court
Private Rooms Set Menu
Introducing Celestial Court private dining experience in Ruby room. Ideal for any celebration and ocassions, explore our different set menus cater just for you.
Chairman Menu | Birthday Menu | Set Lunch Menu | Set Dinner Menu
*Reservations have to be made 1 day in advance,
Take Time Out
Reach Us
Cuisine : Chinese
Setting : Classic Chinese Restaurant
Dress Code : Smart Casual
Dim Sum Ala Carte Lunch
Mon - Fri (12.00 p.m - 2.30 p.m)
Imperial Dim Sum Brunch
Sat - Sunday & Public holidays (10.30a.m - 3.00 p.m *)
*Hours are subject to change during public holidays
Ala Carte Dinner
Mon - Sun (6.30 p.m - 10.00 p.m)
Phone : +603 2717 9988, +60 32717 9900
Website : www.celestialcourtrestaurant.com
Email : Celestialcourt.imperial@sheraton.com
Already a Starwood Preferred Guest?
Check out the benefits that you can enjoy when you dine at Celestial Court.