Food for Thought
Experience an exquisite culinary journey at our award-winning restaurants, each with its own style of world-class fare and sensory-rich setting. Complimentary Wi-Fi services are available in all dining venues. For your convenience, an extensive room service menu is available at all times, if you prefer to dine in the privacy of your guestroom. A café menu is also offered at the poolside area.
Sit back and enjoy the cuisine created by our talented chefs, from creative interpretations of contemporary Western and Pacific Rim dishes to authentic local, family-style Italian and exquisite Cantonese food.
Indulge in the elegant tradition of English afternoon tea. In a unique departure from many of Kuala Lumpur's restaurants, all dishes at the Sheraton Imperial Kuala Lumpur Hotel's dining venues are pork free.
Essence
As one-of-a-kind culinary concept in Kuala Lumpur, Essence offers an extensive á la carte menu and an international buffet spread that brought to life with flair by our talented chefs.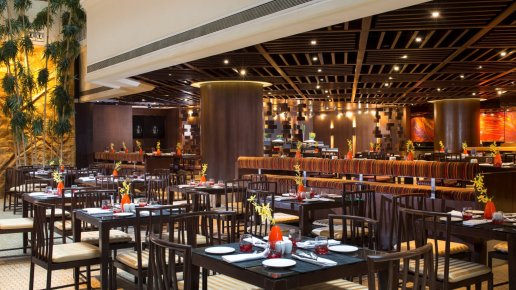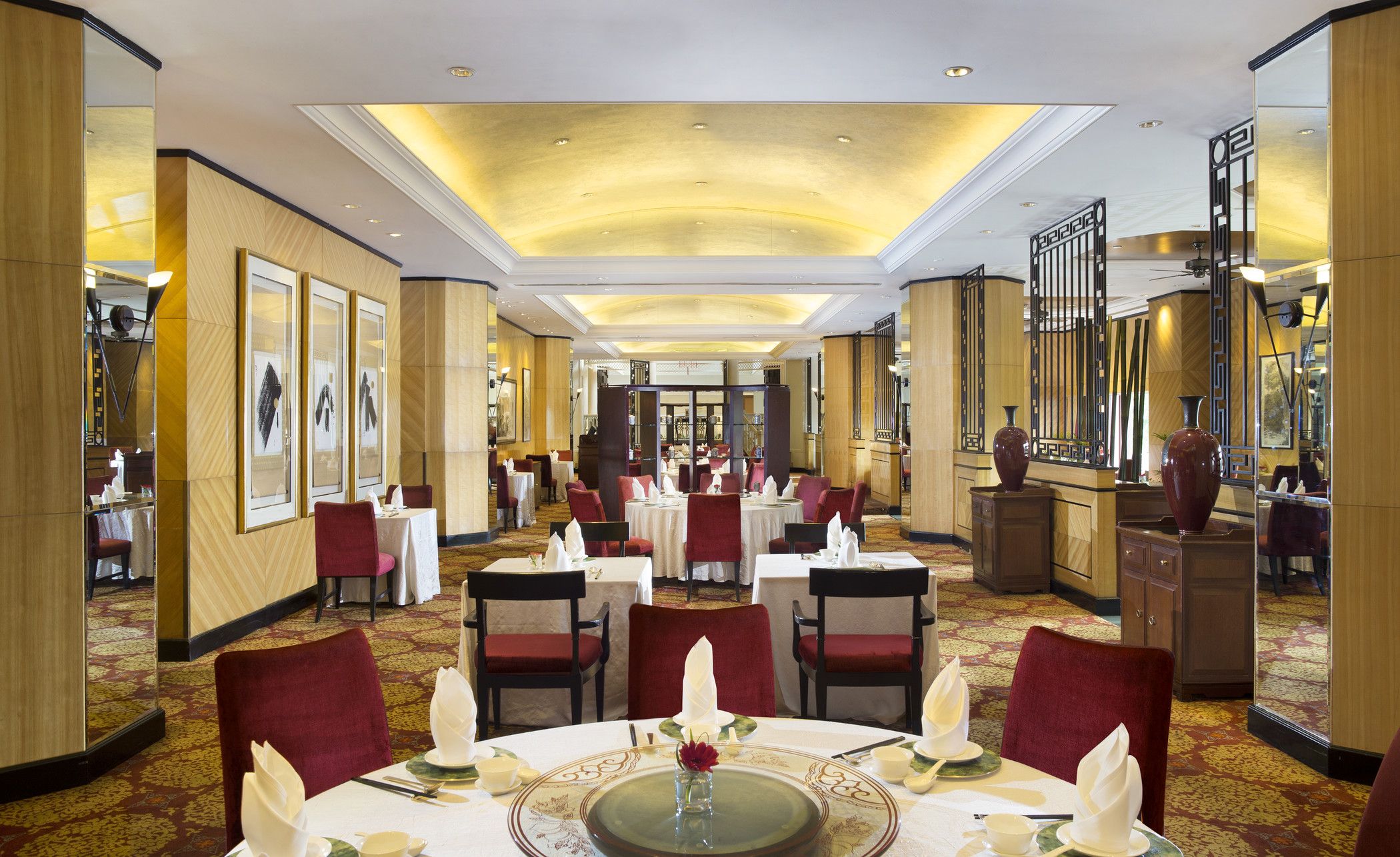 Celestial Court
Voted as the winner of "Best Chinese Restaurant" at Time Out KL Food Awards 2012, Celestial Court is a grand Cantonese restaurant adorned with artifacts and exclusive works of contemporary art that reflect elegant classics and royal dynasties.
Villa Danieli
The 5-star elegant Sheraton Imperial Kuala Lumpur Hotel presents its award-winning Italian restaurant, Villa Danieli in a free-standing trattoria styled after a country home and offering homey specialties that toast warm companionship, hearty feasting, and the celebration of great food and fine wines.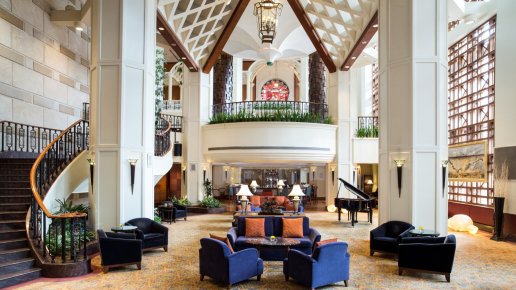 Pavilions Lounge
The intimate and charming Pavilions Lounge is an inviting evening retreat for an appéretif or a nightcap. As the lights dim, creating a sensual yet cozy ambience, eyes float above the bar to the lobby's dramatic centerpiece. The capacious atrium reaches into the mezzanine floor and to make the base for an upper-level fountain.