Meet and Greet
at the Heart of Kuala Lumpur
Listed as one of the city's most prominent and regal hotels, our meeting space is fitted with state-of-the-art audiovisual and entertainment systems. Also, a dedicated team of experts will cater to your needs, from personalized tailor made menus and inspiring décor to professional management. We will take care of the details, ensuring that your event is a success. Learn more of our meeting packages by using our meeting planner tool, SPG PRO.
Sheraton Imperial Kuala Lumpur Hotel features an impressive 23,000 square feet of flexible meeting, event, convention and banquet space. Our meeting facilities offer 13 meeting rooms, including the new @M meeting space designed with a novel and modern touch that promotes gathering and socializing. Four of its meeting rooms sport intriguing Asian references that create a sense of unity.

Let us help celebrate your special day! Our wedding expert will personally take care of all the details to ensure a unique and memorable celebration. From the theme and decorations to entertainment and food, we will make your dream wedding come true. As a multi-racial country, we understand the importance of catering to your needs, whether you prefer a stylish Western wedding, a traditional Chinese banquet, a colourful Indian celebration or a grand Malay ceremony.

To enhance your wedding experience, we offer the choice of holding your wedding ceremony at our award–winning venues, such as the imperial Celestial Court or the rustic, romantic setting of Villa Danieli. Both spaces are perfectly charming choices for a one-of-a-kind wedding celebration.
Triple Choice
Offer Valid Through September 15, 2017
Book a meeting or event at a participating SPG* hotel or resort in Asia Pacific, and get your choice of THREE of the following:
5% off master-billed rooms
Complimentary Internet in the meeting room
Triple Starpoints* on eligible revenue
One complimentary room night for every 25 paid room nights
One complimentary room upgrade for one night for every 25 paid room nights
Plus, earn a signing bonus of 1,000 Starpoints for every event you book. You can redeem Starpoints for Free Night Awards, Award Flights and much more.
Ring your Sales Associate to book by 15th September 2017 for arrivals between 1st March 2017 and 30th September 2017.
The Power to Choose
Learn about Marriott Triple Choice at marriottmeeting.com/triple-choice.
M Floor
Designed to Cater as a Creative Event Venue & Meeting Space
Designed to cater as a creative event venue and meeting space, @M is the place to be and to get together with its open pre – function space for guest to socialize. A total of four meeting rooms accessible from Ez@M equipped with colour- changing door portals that can be tailored to suit the theme of a particular event. Each meeting room is designed to incorporate reference to the Malaysian feel that creates a sense of place. Do@M incorporates the Malay theme whereby the carpet carries the essence of Malaysian Batik. Cy@M is designed with modern Indian abstracted paisley motif whilst a room featured with Chinese cherry blossom patterns compliments A@M & Be@M.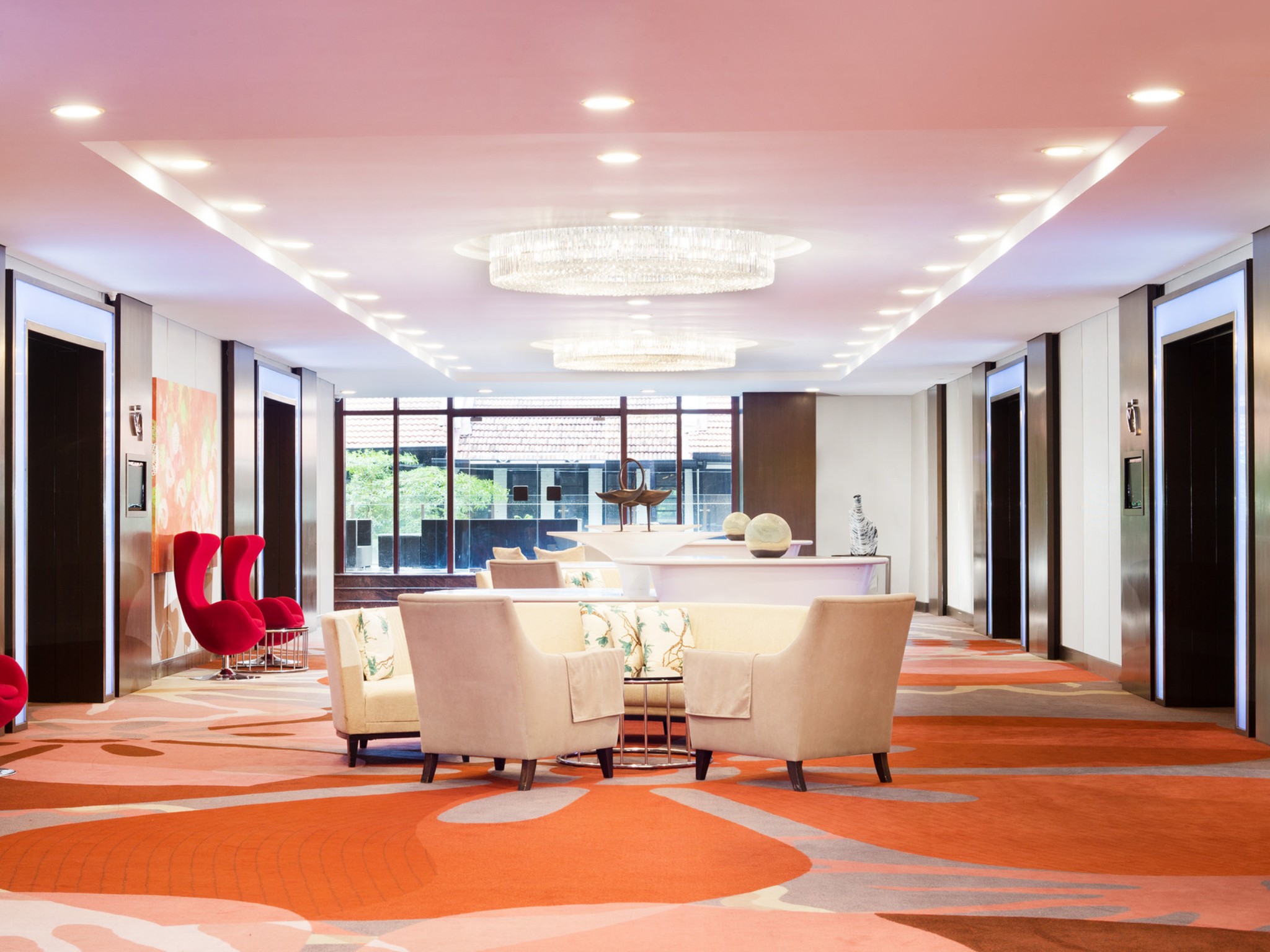 Level 2
Perfect Venue to Host Lavish Parties, Ceremonious Wedding Receptions and Full Scale Conferences
Over 9000 square feet of meeting space located primarily at Level 2, equipped with pre-function space, multiple elevators and accessible staircase to carry large groups from one venue to another. The magnificent Nusantara Ballroom ranges from Nusantara Ballroom I, Nusantara Ballroom II and Nusantara Ballroom III. Adjacent to the Nusantara Ballroom is the Labuan and Langkawi Rooms, perfect venue to host lavish parties, ceremonious wedding receptions and full scale conferences.
Level 3
Ideal location for intimate social gatherings or small corporate events
Three meeting rooms are located on level 3, Penang 1 & 2 with an additional Boardroom is an ideal location for intimate social gatherings or small corporate events. Equipped with a pre-function space and easy access from elevators and staircase, your events are catered to your convenience.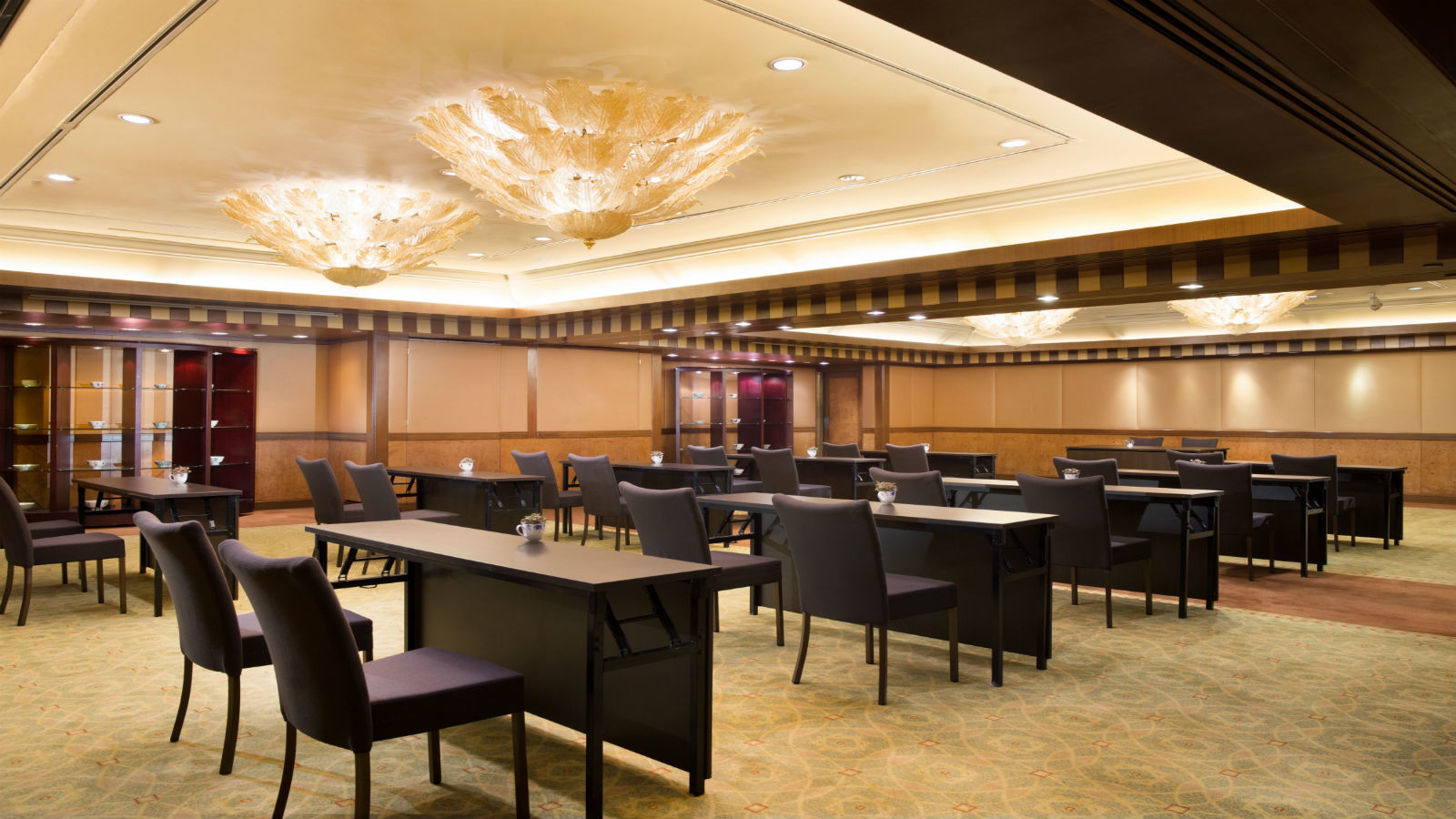 Meeting benefits for early bookers
Choose your next meeting with us to enjoy a host of benefits :
5% off master-billed rooms
Complimentary Internet in the meeting room & guest room
Double Starpoints® on eligible revenue
Double complimentary room allocation
Double complimentary room upgrade allocation
A signing bonus of 1,000 Starpoints for every 10 room nights booked, up to 100,000 Starpoints (certain limitations apply).
For more information, please email raja.jurina@sheraton.com
Terms and condition apply.