Sheraton Imperial Kuala Lumpur Hotel proudly presents its award-winning Italian restaurant, Villa Danieli, a free-standing trattoria styled after a rustic country home. Here, flavourful, authentic and satisfying specialties greet discerning diners, paying tribute to warm companionship, hearty feasting and the celebration of great food and fine wines.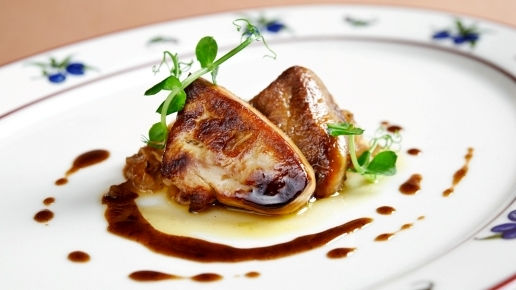 Your intimate dining experience is set against a mural created by Mindy Lehrman Cameron depicting a lively dining scene in the restaurant's interior, flanked by a rough finishing that recreates the ambience of a typical Italian villa. Hand-painted ceramic tabletops complement the array of dishes personally prepared from the kitchen, each with its own distinct character.
Menu from Chef Gaetano Di Stefano is a direct and heartfelt translation of true Italian recipes, where pasta is lovingly created by hand, sauces infused with aromatic herbs, and meats grilled with culinary flair. Find yourself transported to the Italian countryside with a taste of the chefs' classic preparation, bowing to tradition to faithfully convey the spirit of the cuisine.
Experience our signature dishes poached king prawns now is served with grilled leek, red onion, fresh basil and extra virgin olive oil and the classic seafood spaghetti. Beef tenderloin is served with choice of starches and sauces from grill menu. Complete your meal with our signature tiramisu.
Villa Danieli Italian Prosecco Brunch
Villa Danieli brings to you authentic Italian Prosecco Brunch, come to Villa Danieli and enjoy something different and experience brunch in an Italian way.
VILLA SOMMELIER APPERITIF SELECTION@BIANCO BAR
Before Italian Prosecco brunch, gather along for a drink from 11.00 a.m - 12.00 p.m
RM148 nett/person, RM74 nett/kid (9-12 years old) - Food Only
RM248 nett/person - Sommelier's Red & White Wine Selection, Beer, Soft Drinks and Chilled juices, Coffee & Tea
RM 336 nett/person - Prosecco , Sommelier's Red & White Wine Selection, Beer, Soft Drinks and Chilled juices, Coffee & Tea
Every Sunday,
11:00am to 3:00pm.
Cooking class at Villa Danieli
Villa Danieli's newest event for knowledge enthusiast Children (aged below 12 years) is happening every Sunday! This fun and exciting cooking class will see Villa Danieli's Head Chef – Gaetano di Stefano teaching the little ones cooking tips and tricks during the Italian Prosecco Brunch time from 11am till 3pm.
Cooking Class For Adult
Happening every Saturday, from 12.00 p.m - 2.00 p.m at Villa Danieli where you got a chance to learn how to cook an Italian dish from our Head Chef, Chef Gaetano.
Price: MYR 250.00 per person (Inclusive of 1 free lunch)
Additional adult will be charged at MYR 75.00 per person, MYR 37.50 for children.
Miguel Torres Wine Pairing
14th April to 30th April 2017
Treat yourself to an Authentic Italian course with our Wine Pairing Menu, featuring Miguel Torres's Collection of Cordillera Wines.
Selection of Wines: Chardonnay, Carignan, Carmenere & Syrah.
View Wine Pairing Dinner Menu HERE

Price: RM200 nett (Food Only) & RM380 nett (Food with Wine Pairing)
Monday to Sunday,
14th April to 30th April 2017
Dinner Only (6.30pm to 10.00pm)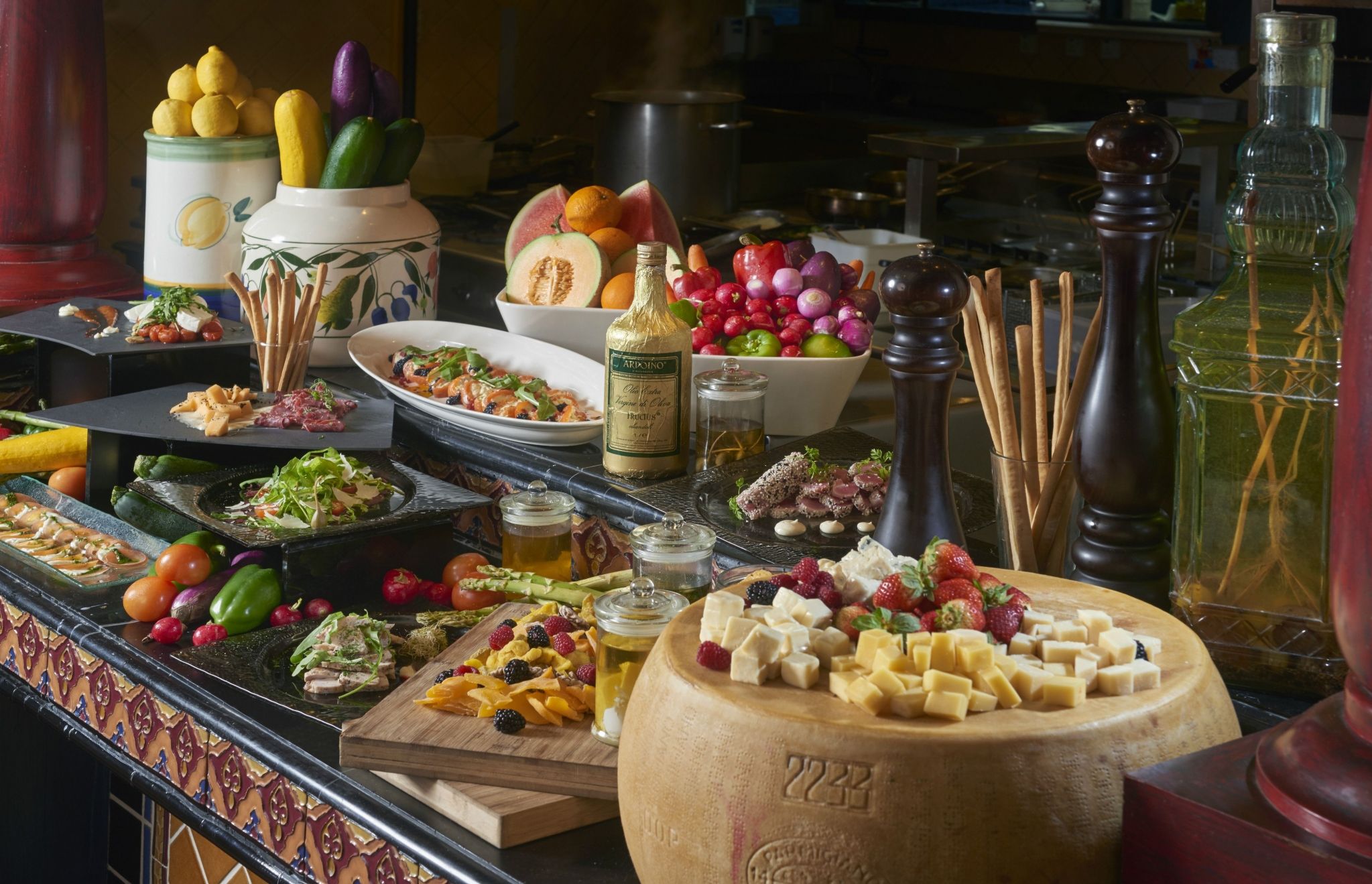 Mother's Day Prosecco Brunch
Available only on 14th May 2017
This Mother's day, show your love for your mother by treating her to an authentic Prosecco Brunch as our Chefs have crafted a Mother's Day Special Menu!

Food only
RM148 nett - per person
RM74 nett - kid (9-12 years old), with soft drinks included

Add on RM100nett per person - 2 hours free flow of Sommelier's Red & White Wine Selection, Beer, Soft Drinks & Chilled Juices, Coffee & Tea

Add on RM188nett per person - 2 hours free flow of Sommelier's Red & White Wine Selection, Sparkling Wine Selection, Beer, Soft Drinks & Chilled Juices, Coffee & Tea.

Offer only available on 14th May 2017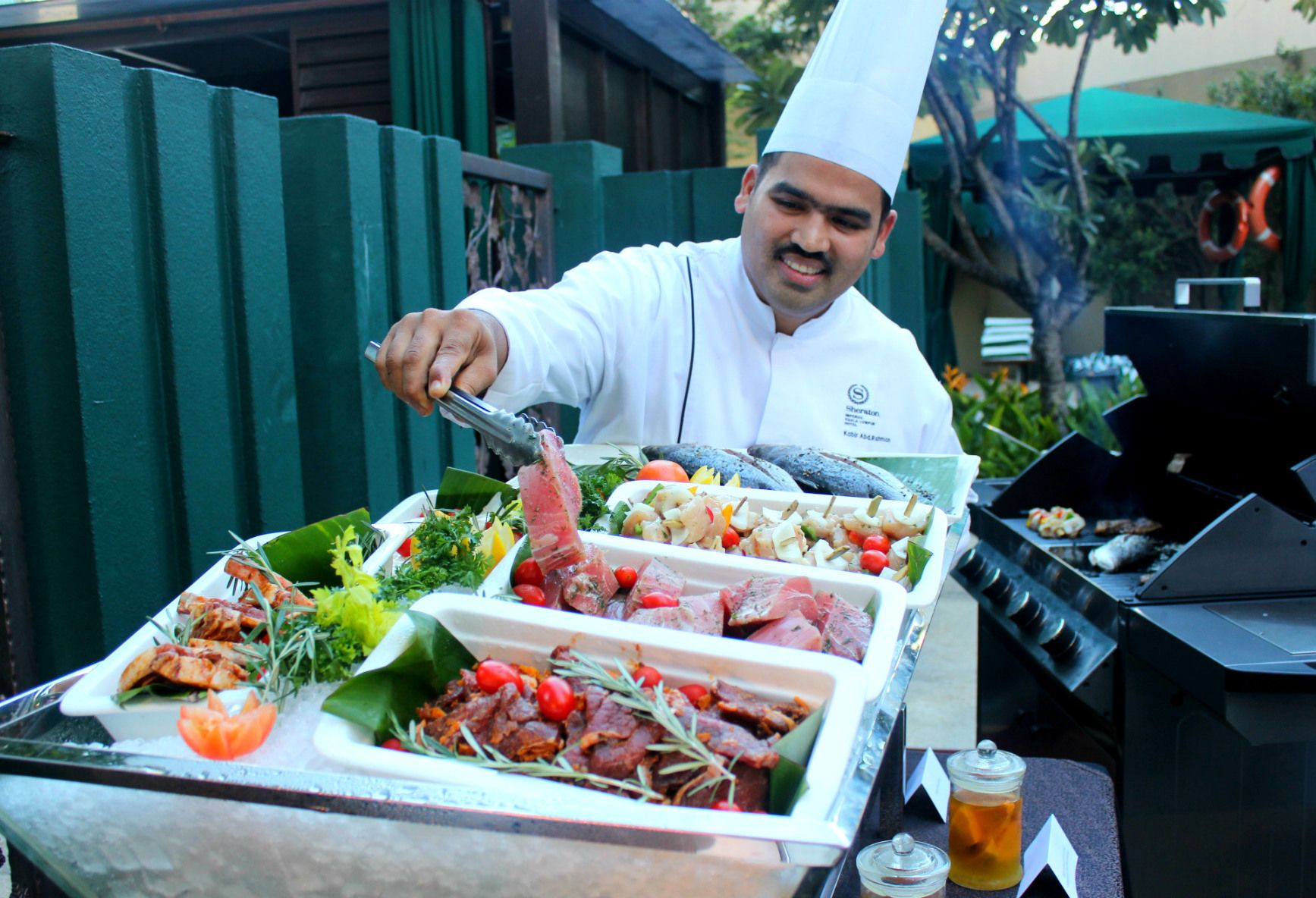 Friday BBQ Night
Available from 5th May 2017
The wait is over, Friday BBQ Night is finally happening. Break away from the typical Friday nights with scrumptious BBQ delights of your choice. Your Fridays will never be the same again!

Price: RM138 nett/person (Food Only)
Price: RM69 nett/kid (9-12 Years old)

Add on RM 100 nett - food with free flow of Sommelier's Red & White selection wine, Beer, Soft Drinks, Chilled Juices, Coffee and Tea.

Add on RM188 nett - food with free flow of Prosecco, Sommelier's Red & White Selection Wine, Beer, Soft Drinks and Chilled Juices, Coffee and Tea.

Every Friday (Dinner)
6.30pm - 10.00pm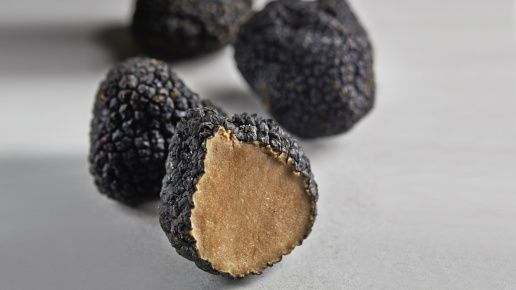 Summer Truffle
Available from 3rd April to 31st May 2017
Sometimes referred to as the "diamonds of the kitchen" or the "Marilyn Monroe of food", truffles are renowned for their exclusivity and command notoriously high prices. Experience and indulge in the heady aroma and culinary value of black truffles right here.
From 3rd April to 31st May 2017
View Summer Truffle Menu Here>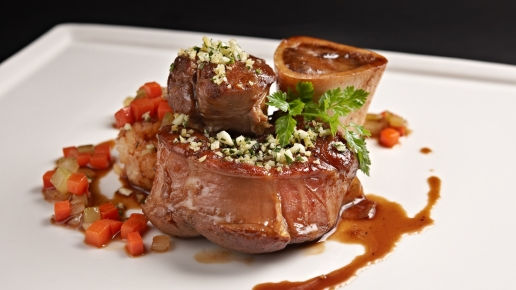 Business Set Lunch
Specially cater to our business clients and travellers, introducing our 3 course business set lunch priced at MYR 75nett (food only)
View business set lunch menu here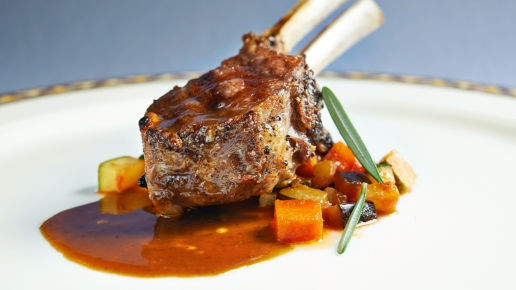 Ala Carte Dining
Special Offer
Dine like a true Italian with specialties cooked fresh from the wood-fired oven at Villa Danieli.
This promotion is available from now to 30 December 2017, MYR 32nett per dish onwards.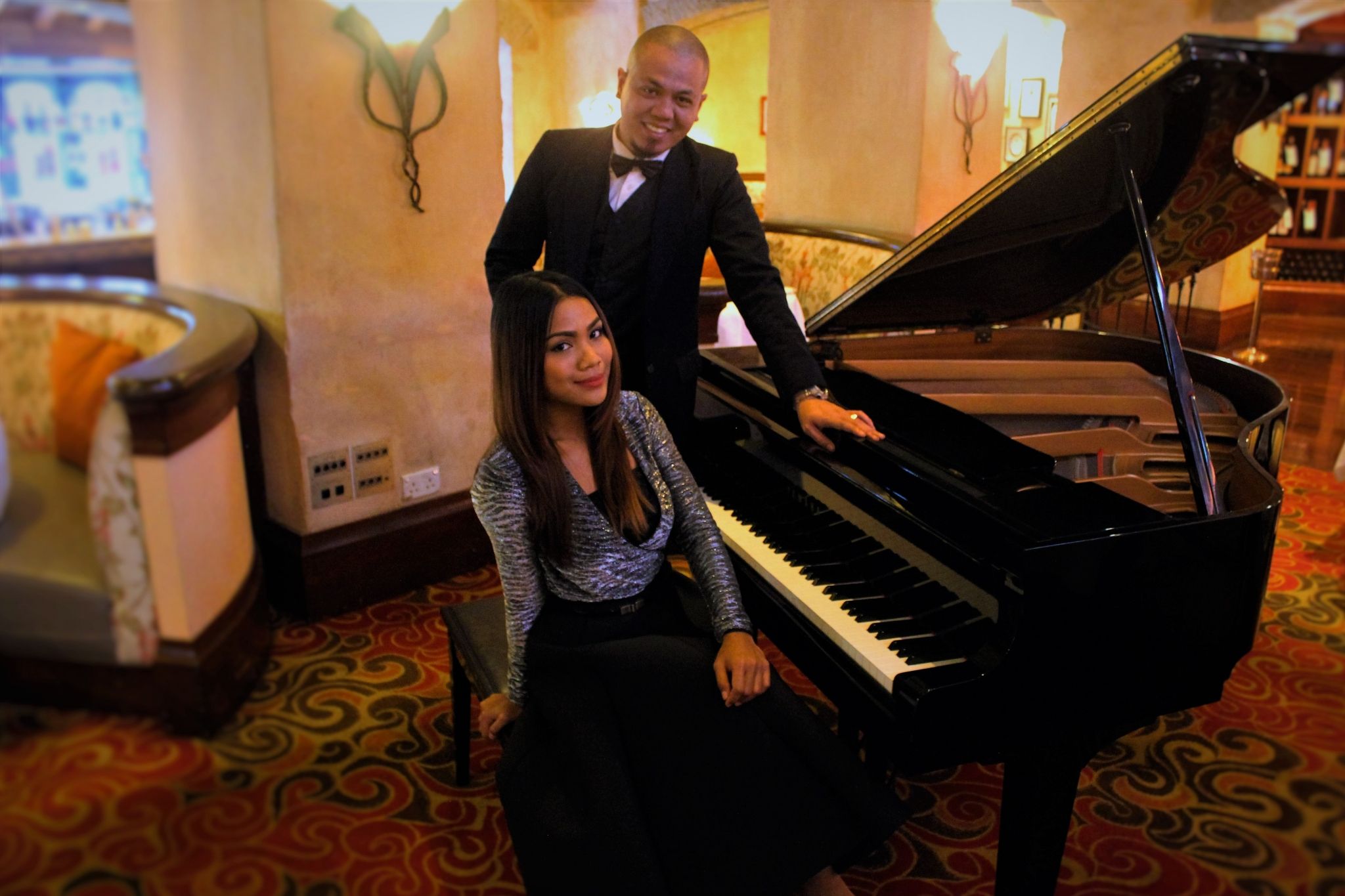 TANGO
Everyday Sunday
There is no better way to enjoy a great meal than to have a band-duo to entertain you with live soothing tunes.
We are proud to present to you our new band-duo, Tango, as they will be here to entertain you every Sunday. Check out their performing hours below.
Every Sunday
First Set: 12.00pm - 12.45pm
Second Set: 1.00pm - 1.45pm
Third Set: 2.00pm - 2.45pm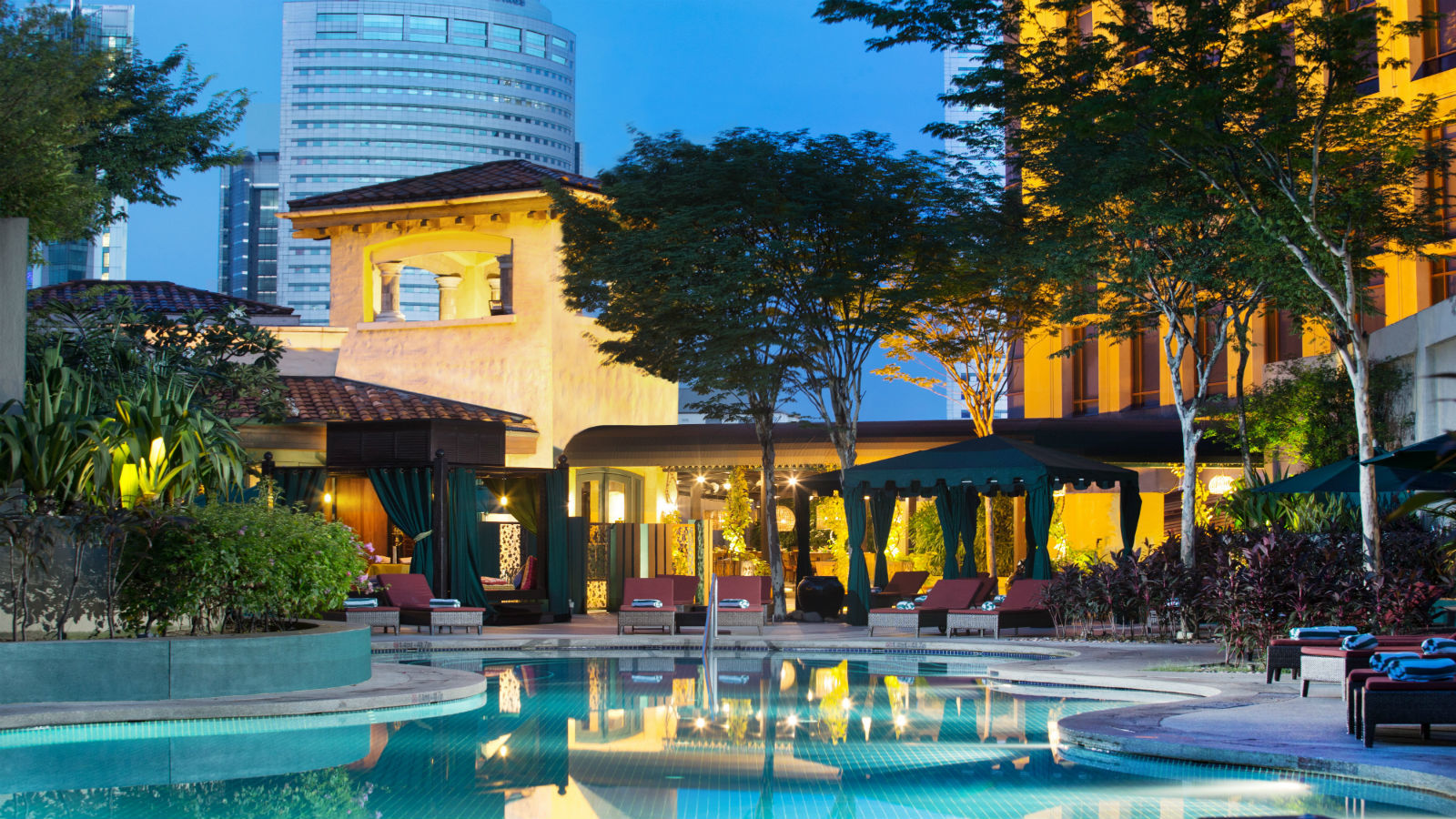 Pool Side
Enjoy a decent evening with drinks and snacks at our pool bar from 10.00 a.m to 10.00 p.m.
* Light fares only available during pool bar operational hours only.
Shisha Lounge
Enjoy and have a relaxing time in our Shisha Lounge located at level 5 poolside.
Price: MYR 42nett per serving
Time: 11.00 a.m to 10.00 p.m
Take Time Out
Reach Us
Cuisine : Italian
Setting : Cozy
Dress Code : Smart Casual
Hours :
Lunch-11.00a.m to 3.00p.m (Mon-Sat & Public holiday)
Dinner-6.30p.m to 10.00p.m (Daily)
Shisha Lounge-11.00a.m to 10.00p.m
Villa Sommeliar Apperitif Selection@Bianco Bar - 11.00 a.m - 12.00 p.m (Sunday)
Italian Prosecco Brunch - 11.00 a.m to 3.00 p.m (Sunday)
Phone : +603 2717 9922 , +6032717 9900
Website : www.villadanielirestaurant.com/
Email : villa.danieli@sheraton.com
Already a Starwood Preferred Guest?
Check out the benefits that you can enjoy when you dine at Villa Danieli.
15% discount for SPG members