Sheraton Effortless Travel
#1hourgem experience at Kuala Lumpur
Klang River
Step out of Pasar Seni station and into a living canvas. Local artists have transformed a concrete pathway running along the Klang River into a bright graffiti gallery, with huge murals in a kaleidoscope of colors and images. Your first glimpse is via a bridge that links to the train station but it's possible to access the path for a private riverside tour.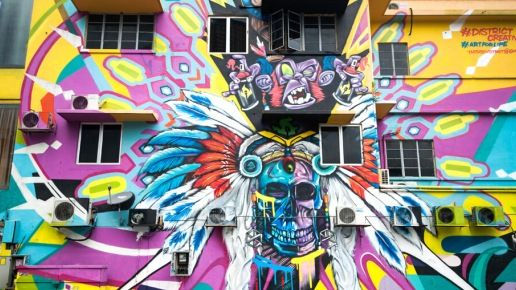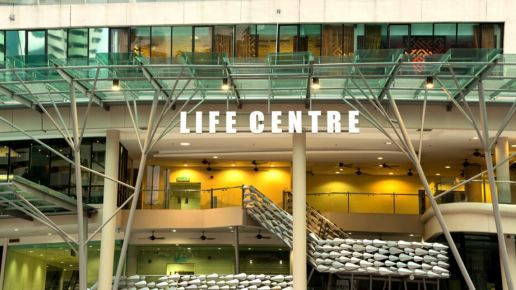 KL Life Centre
Any big music act in town is bound to be playing at KL Live, a massive new entertainment hub within the Life Centre complex. But even if a concert is not on your must-see list, it's still worth checking out the glut of good food in the recently refurbished building. Within its seven stories are great dim sum, cute cafes and Indian cuisine waiting to be devoured. Locals love La Boca's Latin-inspired dishes, with chili con carne the hot favorite. Close to the hotel on Jalan Sultan Ismail in trendy Bukit Bintang, Life Centre is next to the majestic Pavilion mall, making this an easy stop on any shopping tour.
Coliseum Cafe 1921
The traditional decor at this cafe leaves guests charmed and dates, as you might guess, from 1921. The food marries Colonial influences and Asian flavors, resulting in a cuisine that has come to be known as Western Hainanese. How this translates on a plate is seen in such signatures as oxtail soup, Hainanese chicken, fried sambal rice and steaks served on sizzling platters. Finish with banana fritters and steaming-hot Hainanese coffee and leave – like the illustrious writers, dignitaries and politicians before you – full and satisfied.
Before you fly...
Get your short and sweet experience fulfilled and share with us on Instagram ! Don't forget to #1hourgem experience #sheratonimperialkl
Explore #1hourgem experience with Sheraton Hotels & Resorts worldwide here.