Sheraton Imperial Kuala Lumpur Hotel received award recognition as 'Top 25 Business Hotels' throughout Asia in year 2013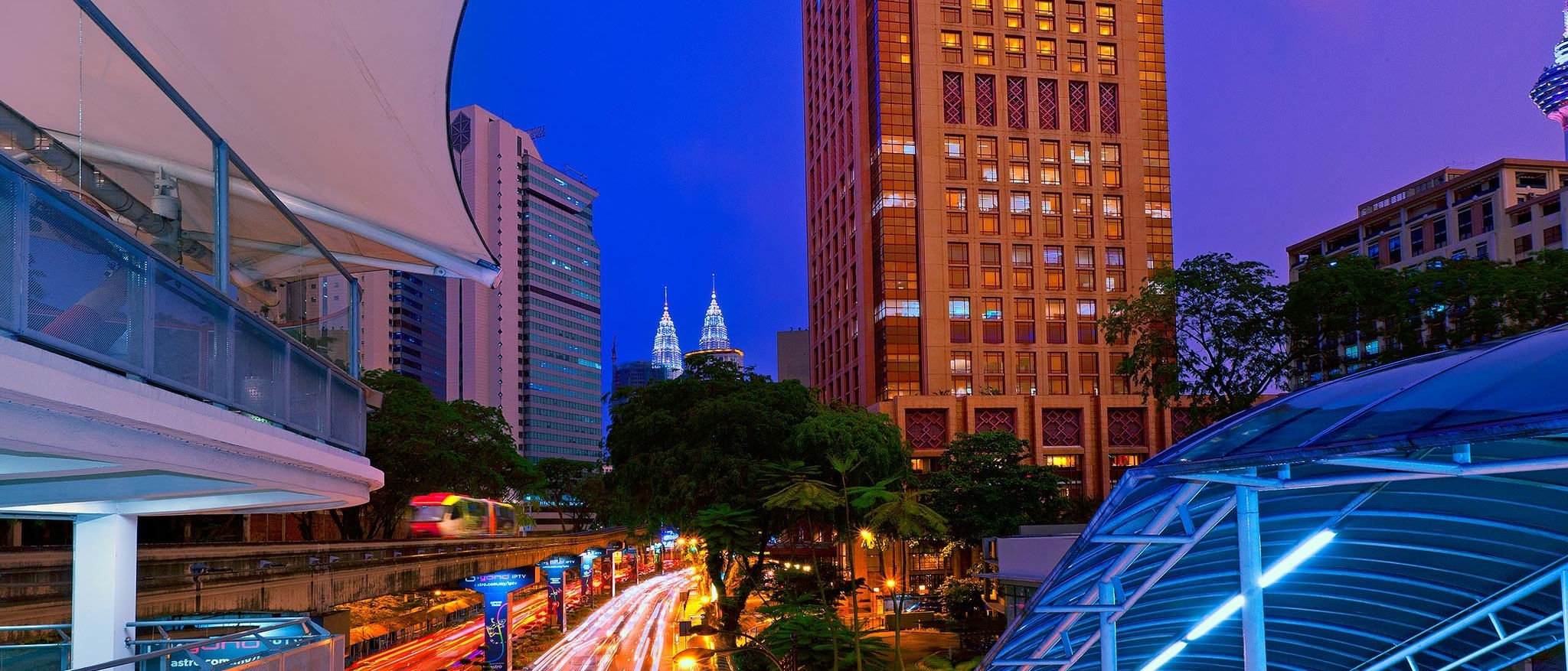 Kuala Lumpur, Malaysia, September 2013 – Recognized by the readers, Sheraton Imperial Kuala Lumpur Hotel earned the honour of receiving an award recognition for being the 'Top 25 Business Hotels' listing in year 2013 by Smart Travel Asia! Smart Travel Asia, a dedicated online travel magazine for Asia held 'The Best in Travel Poll 2013' for three key months, from May to July 2013, receiving great numbers of votes from their readerships of approximately 1,000,000 readers worldwide.
Now in their ninth year, 'The Best in Travel Poll 2013' votes were through their reader's perceptions and favourite travel brands. It was based on the readers hands-on travel experience, word-of-mouth, brand image, travel agents and online reviews. Approximately 70% of the readers are based in Asia, largely Singapore, Australia, Chia, India, Japan, Malaysia, Thailand, Philippines and Middle East, while 15% is in United Kingdom or Europe and 15% in United States also North America.
Opened since 1997, Sheraton Imperial Kuala Lumpur Hotel has been continuously growing, providing valued guests with warm and superb services. For guests to stay connected with the hotel, irresistible and welcoming deals for stays, exquisite dining, catering services for meetings and weddings are offered.
In addition, the Sheraton Imperial Kuala Lumpur Hotel is also one of the most prominent and regal hotels as a host for one of the largest meeting venue in the city of Kuala Lumpur. With over 2220 square meters of event space, the hotel is devoted to 13 distinctive meeting and event rooms – especially, the magnificent Nusantara Ballroom and @M event floor.
The magnificent Nusantara Ballroom is the crowning glory of all our event spaces—the opulently decorated interiors are impressively spacious, accommodating up to 1,000 guests. Truly a sight to behold and ideal for lavish parties, ceremonious wedding receptions and full-scale conferences, the Nusantara Ballroom is preceded by a stately foyer where pre-dinner drinks, cocktail receptions or exhibition booths can be hosted.
Located on the Mezzanine level of the 5-star hotel, @MMeeting Flooris designed specifically to cater to the latest and most innovative in event venue and meeting space. The @M event level is designed to be a non-intimidating and welcoming casual lounge, where the open concept allows guests to mingle while having coffee breaks in the various spaces provided – the Ez@M. Four meeting rooms have also been designed to incorporate references to the Malaysian feel and create a sense of place – the A @M, Be @M, Cy @M and Do @M.
Hence, the next time you are looking for an ideal hotel to enjoy efficient and excellent service, perfect meeting destination, fabulous ambience and a good meal, look no further as Sheraton Imperial Kuala Lumpur Hotel, is the place to be!
Located in the heart of Kuala Lumpur, the Sheraton Imperial Kuala Lumpur Hotel is an urban oasis for both business and leisure travelers seeking the true Malaysian experience and impeccable service. Inspired by the finest elements in Asian heritage, the hotel takes its place among the city's grandest landmarks such as Petronas Twin Towers, Kuala Lumpur Convention Centre, KLCC shopping centre and short walks to the light rail transit (LRT) and monorail service. Magnificently laid with elegant marble - the centerpiece is most certainly the sweeping staircase from the lobby to the mezzanine. The hotel's 385 guest rooms reflect designs inspired by Malaysia's colourful landscape, culture and people. The hotel offers exquisite food and beverage products in 5 venues, 13 meeting options including the magnificent Nusantara Ballroom and @M event level, Link@Sheraton, a Business Centre, splendid massage treatments by renowned Mandara Spa plus free-form swimming pool.
- End -
About Sheraton Hotels & Resorts
Sheraton helps guests make connections at more than 400 hotels in 70 countries around the world and recently completed a $6 billion global revitalization and is now in the midst of a $6 billion global expansion over the next three years. Sheraton is owned by and is the largest and most global brand of Starwood Hotels & Resorts Worldwide, Inc., one of the leading hotel and leisure companies in the world with 1,128 properties in nearly 100 countries and 154,000 employees at its owned and managed properties. Starwood is a fully integrated owner, operator and franchisor of hotels, resorts and residences with the following internationally renowned brands: St. Regis®, The Luxury Collection®, W®, Westin®, Le Méridien®, Sheraton®, Four Points® by Sheraton, Aloft®, and ElementSM. The Company boasts one of the industry's leading loyalty programs, Starwood Preferred Guest (SPG), allowing members to earn and redeem points for room stays, room upgrades and flights, with no blackout dates. Starwood also owns Starwood Vacation Ownership, Inc., a premier provider of world-class vacation experiences through villa-style resorts and privileged access to Starwood brands. For more information, please visit www.starwoodhotels.com.
About Starwood Hotels & Resorts Worldwide, Inc.
Starwood Hotels & Resorts Worldwide, Inc. is one of the leading hotel and leisure companies in the world with 1,134 properties in nearly 100 countries and 154,000 employees at its owned and managed properties. Starwood is a fully integrated owner, operator and franchisor of hotels, resorts and residences with the following internationally renowned brands: St. Regis®, The Luxury Collection®, W®, Westin®, Le Méridien®, Sheraton®, Four Points® by Sheraton, Aloft®, and ElementSM. The Company boasts one of the industry's leading loyalty programs, Starwood Preferred Guest (SPG), allowing members to earn and redeem points for room stays, room upgrades and flights, with no blackout dates. Starwood also owns Starwood Vacation Ownership, Inc., a premier provider of world-class vacation experiences through villa-style resorts and privileged access to Starwood brands. For more information, please visit www.starwoodhotels.com